"Joining" that brings out new characteristics by connecting dissimilar materials
Overview
Aluminum can be embedded with stainless steel or copper pipes
Aluminum and dissimilar materials (differences in thermal expansion coefficient) or the same material are joined at high temperature and high pressure by the Squeeze Casting method (Liquid Forging method / High Pressure Casting ). By sandwiching mica heaters between the upper and lower cooling plates, a structure that integrates both heating and cooling is possible (e.g. Hot & Cold plate)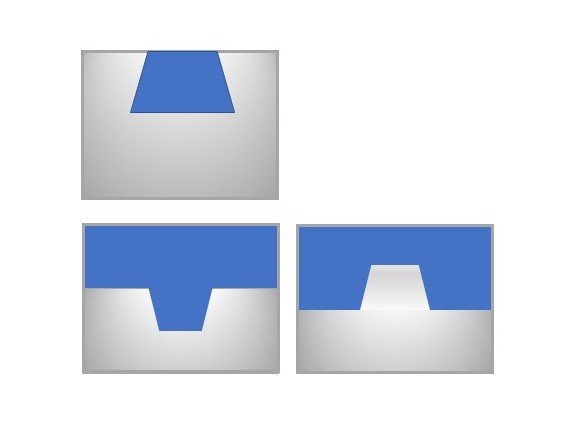 冷却プレート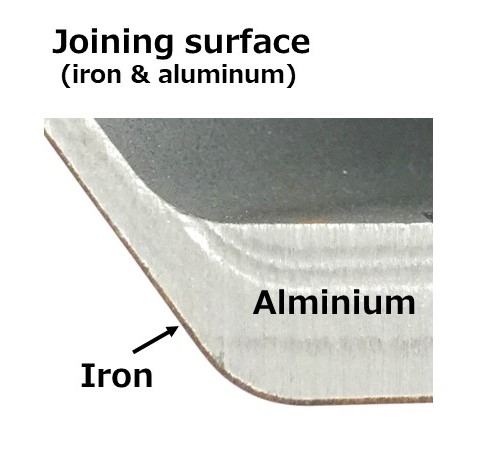 Feature
By sandwiching mica heaters between the upper and lower cooling plates, a structure that integrates both heating and cooling is possible (ex. Hot & Cold plate)
Possible to join aluminum with steel plate for lighter weight , highly uniform of temperature distribution and compatible with IH stoves.
Usage
Usage
Φ250 cooling plate for vacuum pump
Feature
aluminum + stainless steel pipe + aluminum
Sandwiching a stainless steel water-cooling pipe between two aluminum plates
Excellent water-cooling plate with high adhesion due to high-pressure bonding, excellent pipe cooling, and little heat build-up.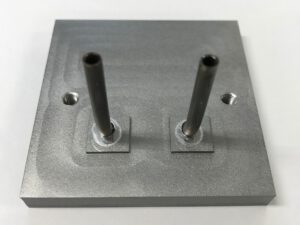 Usage
Cooling parts for semiconductor manufacturing equipment

Feature
aluminum + copper pipe + aluminum
Sandwiching a copper water-cooled pipe between two aluminum plates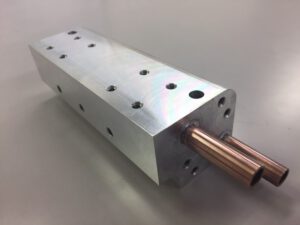 Usage
IH compatible grill plate
Feature
iron heating element + aluminum
Bonded surface is surface treated